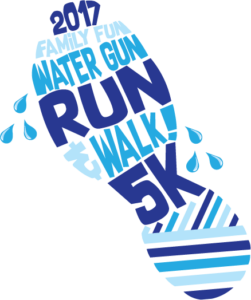 2017 Family Fun Water Gun Run (& Walk)!
August 19, 2017
Registration | 8:00am
Race | 9:00am
Southwest Virginia Community Health Systems is hosting a 5K Family Fun Water Gun Run (& Walk) on Saturday, August 19, 2017 beginning at 9:00am at Saltville Medical Center. In honor of National Health Center Week, this event will help promote this year's theme: "Celebrating America's Health Centers: The Key to Healthier Communities." Proceeds will benefit the expansion of healthcare services to better serve our patients. Participants and the general public are encouraged to bring their own water gun. This is a fun-filled event for the whole family!
To Register for this event:
We will send you a registration form by email. Once filled out, send form to events@svchs.com. To receive the pre-registration discount, we must receive your form before August 1, 2017. Only people who pre-register will be guaranteed an event t-shirt. Regular registration will continue until the morning of the event. Registration fees are the following:
Pre-Registration – $20
Regular Registration – $25
*Kids 10 & under are FREE! (This course will have some road crossings. Please make sure children run/walk with an adult. Volunteers will be placed at these points to assist.)
Course Map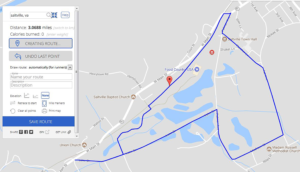 FAQ's
Is this a run or a walk?
Both! We encourage walkers and runners of all abilities to participate.
Will this event be timed?
We will have people there with stopwatches, however it is an "unofficial" race. If you're wanting to know your exact time, we suggest bringing along a personal timer.
What is included with my entry fee?
Everyone will receive water and snacks for the event. Pre-registered participants will be guaranteed an event shirt. The pre-registration deadline is August 1st. Participants who register after this date will not be guaranteed an event t-shirt.
Will kids receive an event t-shirt since their registration is free?
Unfortunately, no. Any additional t-shirts can be ordered for another $20. Kids' t-shirt orders will need to be received by August 1st in order to be guaranteed a shirt.
What are the awards?
We will have cash prizes for the 1st, 2nd, & 3rd place winners.
Can I wear headphones?
The use of personal music devices is strongly discouraged because it can be a distraction. Runner safety is a top priority for our event. We also wouldn't want any device to get wet!
Are strollers allowed?
Yes, but please keep in mind that they will get wet. If using a stroller, we ask that you start in the back of the runners and walkers. This will allow your family members and other participants a safer race experience.
Can my child participate by themselves?
We are asking that adults accompany their children on this race. There are a few road spots along the course that are not completely closed off and there will also be road crossings. Because of this, we ask that children 10 & under stay with an adult. We will have volunteers at each point to assist with traffic.
What happens if it rains on race day?
This event will be held rain or shine! After all, you're getting wet anyways.
What time should I arrive?
Registration begins at 8:00am. If you've already registered, great! Come by and get your t-shirt. The race will begin at 9:00am.
Can I run with my dog/cat/turtle?
Because of safety reasons, we ask that you leave your pets at home.
Are there refunds?
Refunds will not be given for this event.
Do I have to bring my own water gun?
Yes. We will not be supplying water guns. Please feel free to bring whatever kind you wish as long as it is OBVIOUS that it is a toy water gun. Water guns that resemble a real gun will NOT be permitted.
Can I spray people with my water gun if I'm not participating in the race?
Yes, please! We encourage the community to come out, watch and spray participants. So bring your water guns!
Where can I fill my water guns up along the race?
We will have fill stations along the course of the race where you will be able to reload your water gun.
Are there any other events happening during this event?
There will be Civil War reenactments taking place at the same time. Please be aware of loud noises while running.
Vendor Information
Plan on being at Saltville Medical Center on Saturday, August 19 from 8:30am – 11:00am.
Bring your own table and tent.
Bring company giveaways/swag for participants and guests.
Please provide a door prize with a minimum value of $25.
Event t-shirts will be available for purchase for $20. If you would like a t-shirt, please enclose a check with the form below made out to SVCHS. All t-shirt orders must be received by August 1st.
If you're a vendor and would like to come to our event, please fill out the form below:
Vendor Registration Form: 5K Vendor Registration Form
Sponsorship Opportunities
If you would like to be one of our event sponsors, the flyer below explains our different levels of sponsorship. If interested, please email your logo to events@svchs.com and let us know which sponsor level you choose. Thanks in advance for your support!