COVID-19 Testing at Southwest Virginia Community Health Systems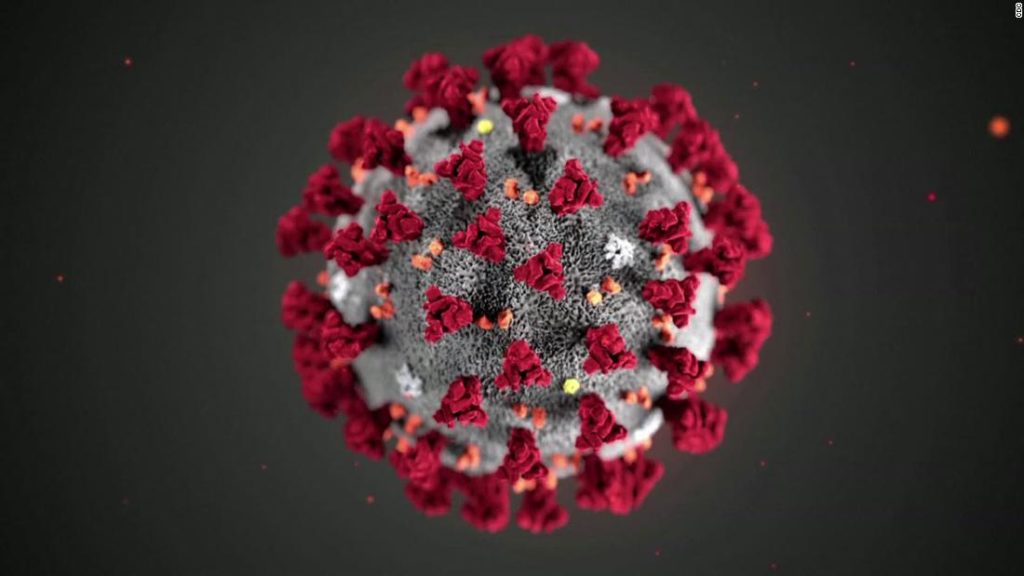 Drive-Thru Testing at Saltville Medical Center
Southwest Virginia Community Health Systems is offering appointments to community members for Coronavirus (COVID-19) drive-thru testing at Saltville Medical Center.
Appointments are available on Tuesdays. This is to test for current virus infection and is not antibody testing. Testing is not available on a walk-in basis. Insurance information will be collected at the time of the appointment scheduling, and insurance will be billed for the test. For patients who do not have insurance, financial assistance is available to cover the cost of testing. The tests will be offered to the first 24 people who call and request testing. Depending on demand SVCHS may expand the testing available at future events.
Patients with appointments must travel in their personal vehicles to their appointments, Testing is done without patients leaving their vehicles. Testing results are available in three to five days.
For more information or to schedule an appointment, call 276-496-4492.
The COVID-19 Test
If you are recommended for testing, you will be asked to take a swab test and then sent home for self-isolation until the test results come back.
Test results should be available to the patient within a matter of days.
Positive Test Results
If you test positive for COVID-19 but your symptoms are mild, the doctor will send the you home for self-isolation.
While many experts are recommending at least 14 days of self-isolation, the decision to discontinue self-isolation should be made on a case-by-case basis, in consultation with your doctor and state and local health departments. The decision will be based on the risk of infecting others.
CDC Recommendations Are:
Stay home, except to get medical care.

Do not go to work, school or public areas.
Avoid using public transportation, ride sharing or taxis

Separate yourself from other people and animals in your home.

As much as possible, stay in a specific room and away from other people in your home. Use a separate bathroom, if available.
Restrict contact with pets and other animals while you are sick with COVID-19, just like you would around other people. When possible, have another member of your household care for your animals while you are sick. If you must care for your pet or be around animals while you are sick, wash your hands before and after you interact with pets and wear a face mask.

Wear a face mask if possible.

Wear a face mask when you are around other people or pets and before you enter a doctor's office or hospital.

Cover your coughs and sneezes.

Cover your mouth and nose with a tissue when you cough or sneeze, and throw used tissues in a lined trash can.
Immediately wash your hands with soap and water for at least 20 seconds after you sneeze. If soap and water are not available, clean your hands with an alcohol-based hand sanitizer that contains at least 60% alcohol.

Clean your hands often.

Wash your hands often with soap and water for at least 20 seconds, especially after blowing your nose, coughing or sneezing; going to the bathroom; and before eating or preparing food.
If soap and water are not readily available, use an alcohol-based hand sanitizer with at least 60% alcohol, covering all surfaces of your hands and rubbing them together until they feel dry.
Avoid touching your eyes, nose, and mouth with unwashed hands.

Do not share personal household items.

Do not share dishes, drinking glasses, cups, eating utensils, towels, or bedding with other people or pets in your home.
After using these items, they should be washed thoroughly with soap and water.

Clean all "high-touch" surfaces every day.

High-touch surfaces include counters, tabletops, doorknobs, bathroom fixtures, toilets, phones, keyboards, tablets and bedside tables.
Clean and disinfect areas that might have any bodily fluids on them.

Monitor your symptoms.

Monitor yourself for fever by taking your temperature twice a day and remain alert for coughing or difficulty breathing.
If you have not had symptoms and you begin to feel feverish or develop a fever, cough, or difficulty breathing, immediately limit contact with others if you have not already done so. Call your doctor, the Ballad Health Nurse Connect hotline, or your local health department to determine whether you need a medical evaluation.
Seek prompt medical attention if your illness worsens. For example, if you have difficulty breathing. Before going to a doctor's office or hospital, call your doctor and tell them that you have, or you are being evaluated for, COVID-19.
Put on a face mask before you enter a healthcare facility or any time you may encounter others.