Contact Information
13168 Meadowview Square
Meadowview, VA 24361
tel: (276) 944-3999
fax: (276) 944-3882
fax for medical records: (276) 496-0057
Hours of Operation
Monday – Friday 8:30 a.m. – 7:00 p.m.
After-Hours Emergency Phone Number: 1-888-531-8354
Services
Adult & Geriatric Medicine
Pediatric Care
Adolescent Care
Behavioral Health
Pharmacist Consultations
Laboratory
Minor Surgery
Emergency Medicine
Telemedicine
Hospitalization
Slide Fee Scale for Qualified Patients
Mt. Rogers Medication Assistance Program (MAP)
Patient Forms
Medical Providers
---
Behavioral Health
---
Brooke Cuddy, DNP, FNP, PMHNP
SVCHS since 2015
BOARD CERTIFICATION:
American Nurses Credentialing Center
EDUCATION:
2015: Doctor of Nursing Practice, Walden University, Minneapolis, Minnesota
2010: Advanced Nursing Practice Certificate, East Tennessee State University, Johnson City, Tennessee
2008: Master of Science in Nursing, East Tennessee State University, Johnson City, Tennessee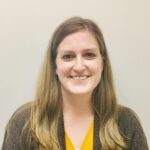 Mallory Jessee, LCSW
SVCHS since 2022
Registered Dietitian
---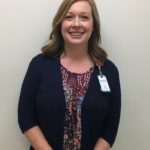 Caitlin Davis, MS, RD
SVCHS since 2019
BOARD CERTIFICATION:
Registered Dietitian
EDUCATION:
East Tennessee State University
Merrihue Diabetes Education Center
The Merrihue Diabetes Education Center and Certified Diabetes Educator position held by Caitlin Davis was made possible by seed money that was donated by Tom Merrihue, a Meadowview resident that died in 2017. With this money, SVCHS has developed the Merrihue Diabetes Education Center, which is located in Meadowview Health Clinic in Meadowview, Va.
Appointments are available with Caitlin Davis. For an appointment, please call 276-496-4492.
Check out this interview with Caitlin Davis with Henry Thomas from 93.9 WEMV's weekly radio show, Involved, in Marion, VA. Caitlin discusses National Nutrition Month during the month of March 2021.
Check out this interview on WCYB with Christy Calcagno Registered Dietician, Caitlin Davis, MS, RD that discusses the Personalize Your Plate theme with National Nutrition Month.