Southwest Virginia Regional Dental Center
319 Fifth Avenue
PO Box 729
Saltville, VA 24370
tel: (276) 496-4492
fax: (276) 496-4685
Monday – Thursday 7:00 a.m – 5:00 p.m. Friday 8:00 a.m. – 4:30 p.m.
After-Hours Emergency Phone Number: 1-888-531-8354
Tazewell Community Health Center
386 Ben Bolt Avenue
Tazewell, VA 24651
tel: (276) 979-9899
fax: (276) 979-9798
fax for medical records: (276) 496-0057
Monday – Thursday 7:00 a.m – 5:00 p.m. Friday 8:00 a.m. – 4:30 p.m.
After-Hours Emergency Phone Number: 1-888-531-8354
Services
Preventative: Examinations, X-Rays, Cleanings, Fluoride, and Sealants Restorative: Fillings, Root Canals (anterior only), Crowns, and Bridges
Oral Surgery: Extractions
Emergency Care: Urgent care is provided for toothaches, other oral pain, and infection
VELscope: New technology that helps detect very early stages of cancer
Patient Notice
Your healthcare provider has agreed to participate in the West Virginia Health Information Network (WVHIN), a Health Information Exchange (HIE). The WVHIN's HIE provides a fast and secure exchange of test results and reports among hospitals, labs, x-ray facilities, doctors, and insurance companies. For more information, please see staff members of Tazewell Community Health.
About
Our dental team is committed to your total dental care. The mission is to make a positive difference in the lives of children, youth, and adults by offering the highest quality, friendly, convenient, and affordable dental care. We are committed to providing the best possible service and accept nearly all insurance plans, Medicaid, FAMIS, and available financing programs. Building a foundation of trust by treating our patients as special individuals is vital to our success. We understand how uneasy some patients may feel about their dental visits and how we can make a difference in providing a relaxing and positive experience. Our entire team is dedicated to providing you with excellent, personalized care and service to make your visit as comfortable and pleasant as possible. We thank you for allowing us to take care of your dental needs and look forward to serving you.
Office Policies
Our patients are seen by appointment, so please call in advance so our staff can reserve a time for you. If you are unable to keep your appointment, we would appreciate at least 24-hour notice so that your reserved time may be made available to other patients. See the Appointment Policy here. Southwest Virginia Regional Dental Center is an active participant in the Virginia Prescription Monitoring Program and abides by the regulations governing it. Click here for billing information.
Billing, Insurance, and Financial Assistance
The Southwest Virginia Regional Dental Center accepts all patients regardless of their insurance or financial status. Our federally funded health care program allows us to offer a wide range of services to patients through a sliding-fee scale; we also take most employment-based insurances, Medicaid and FAMIS. We also offer a pay-in-full at the time of service discount for those who do not have insurance and do not qualify for the slide-fee program. Call our office for more information.
Preferred Providers for:
Aetna Better Health of WV
Aetna
Dental Ameritas
Anthem
Cigna
Dental
Connection Dental/GEHA
Delta Dental
Dentaquest
Dentegra
Guardian
Magellan
Metlife Dental
Molina
Principle
The Health Plan
UHC Dental
Unicare of WV
United Concordia
Southwest Virginia Regional Dental Center Staff
---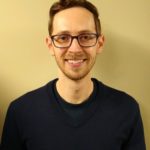 Erik Roberts, DDS
Dental Director
SVCHS since 2020
EDUCATION: 
2014: Virginia Commonwealth University School of Dentistry, Richmond, VA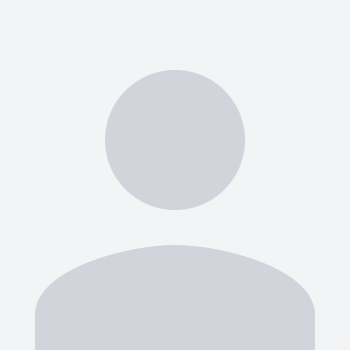 Lakeisha Chapman, RDH
Dental Hygienist
SVCHS since 2019
Forms and Website Links